What is PPE? 
PPE (Personal Protective Equipment) can mean many different things, but for most of us today, this means face masks. Whether these are medical-grade face masks to cloth face masks, PPE has become a part of our day to day lives now.  Other PPE items relating to Covid-19 can be face shields, gloves, eye protection and medical/hazmat gowns. 
Why is this so important? 
According to the CDC, "People who are physically near (within 6 feet) a person with Covid-19 or have direct contact with that person are at a greater risk of infection." They say that this virus is spread easily through sneezing, coughing or speaking near other people through the airborne droplets.  
Wearing a face mask, whether it be a medical-grade face mask or a cloth mask, reduces the chances of contracting and/or spreading the virus. This is a crucial step in preventing the spread of the Covid-19 virus.  
Studies have shown that when an individual wears a mask, it cuts their chance of catching the virus by 65 percent, paired with social distancing reduces the risk of transmitting the virus by 90 percent. 
C & A Scientific is dedicated to improving the health of people worldwide and offers their own range of masks.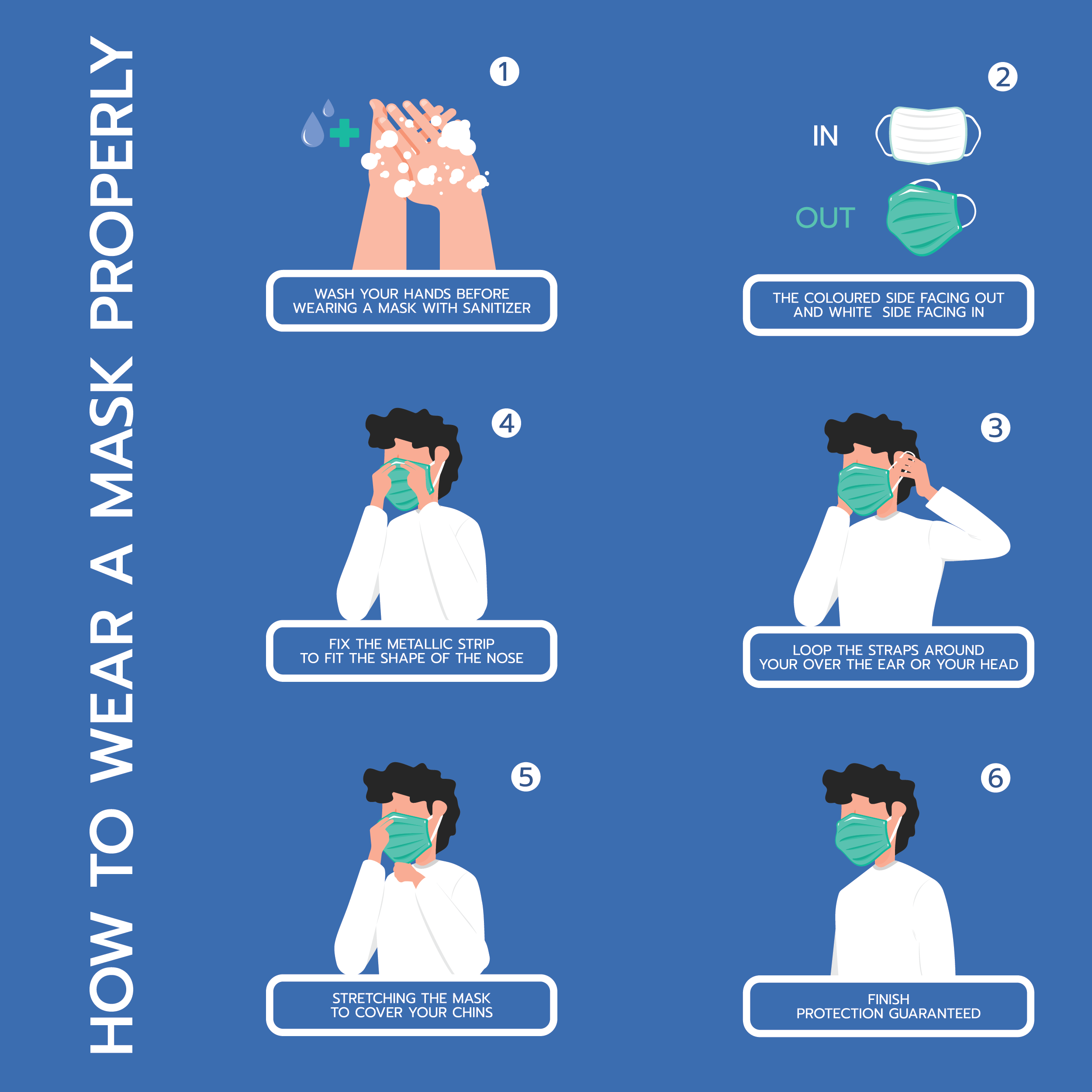 Mask Myths 
There have been misconceptions throughout the Covid-19 pandemic that cloth masks and standard disposable masks do not keep people safe from the virus. This is a myth! 
Studies have shown that basic disposable face masks and reusable cloth masks are just as effective at keeping people safe from the virus with proper usage. The CDC recommends that you make sure that your cloth mask fits snugly but comfortably against the sides of the face and completely covers the nose and mouth.  
C & A Scientific is a dedicated leader in improving the health and minds of people worldwide. We supply over 700 award-winning medical and STEM-inspired products to distributors and retailers looking for sensational customer service. Learn more about us and our story here.