History of the Vaccine  
The first vaccine, created by Edward Jenner, was used to fight against cowpox in 1796 in England. Though rarely seen today, cowpox, a viral infection, was contracted often by milkmaids before the late 1700s. When someone touched the udder of a cow that was infected, they could contract cowpox. The cowpox virus is like smallpox; however, it is not as deadly as smallpox. Smallpox is a virus that causes fever, vomiting, mouth sores, blindness (one in three infected), and a rash of fluid-filled blisters that cover the entire body. Those who survive the infection are often covered with scars from the blisters. The mortality rate varied between 20-30% for adults and 80-98% for infants.  
When Edward Jenner created the first vaccine, it was initially meant for the cowpox virus. However, it was found that the vaccination worked on the smallpox virus, as well. While it is not known how many people were saved from being vaccinated in the 18th century, it was found that the mortality rate decreased from 14% mortality rate (before the vaccination) to 2% (with the immunization).  
People had been trying to prevent illnesses like smallpox for over a thousand years, seen as early 200 BCE in China. However, all the prior preventative practices were dangerous. In the late 1700s, before Jenner's breakthrough, England had passed laws limiting and restricting the use of old medical practices. While still new in the late 1700s, the vaccine changed the course of history for the better.  
Before the smallpox vaccine, approximately 400,000 Europeans per year died from smallpox. Most of the population became infected with the virus during their lifetime, and 30% died from smallpox.   
Since then, vaccines have prevented 322 million illnesses and save 732,000 lives in the United States per year (CDC). There are countless breakthroughs in vaccines in modern medicine. Most recently, the COVID-19 vaccine, though quickly developed, is underway to raise the public's immunity to slow the spread and eventually stop the pandemic. Before the vaccine for smallpox was introduced, 7.6% of all deaths were caused by smallpox.   
The smallpox vaccine was given to those who wanted it. Still, it did not become mandatory until after World War II, when the World Health Organization (WHO) implemented the 'Intensified Smallpox Eradication Program.' The smallpox virus spiked and became more of an issue after the war. WHO decided then that this new program's goal would be to completely eradicate the virus by working on manufacturing and regulating the vaccine.  
The smallpox vaccine's introduction and use have saved millions of lives per year, including the "redesign" of the vaccine in the 1980s, which saved approximately five million lives per year. According to Our World in Data, we are not sure how many people have been saved since the 18th century; however, estimates suggest that between 1980 and 2018, around 150 to 200 million lives have been saved.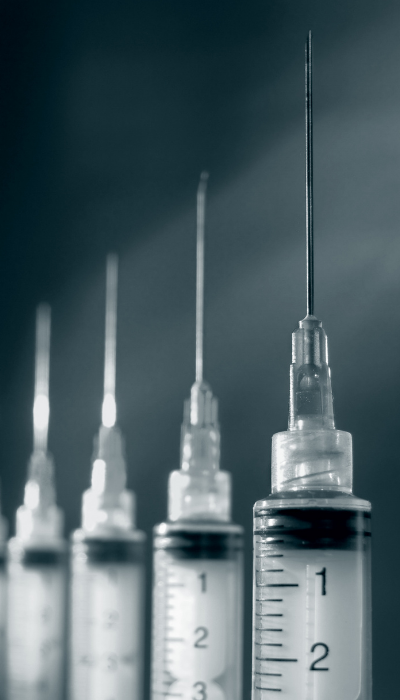 What Are the Global Impacts of Vaccines?  
Vaccinations save millions of people each year from illnesses and death. The Giving Compass reports that vaccinations, such as polio and meningitis vaccines, save up to three million children each year. Although vaccinations save millions of children each year, one in five children – 19 million – have not received these life-saving vaccinations. Poor infrastructure, lack of funds and lack of acceptance slow down vaccine efforts. While well-developed countries have many resources to educate people and supply the masses with vaccinations, there are still few resources to reach everyone who needs them in time.  
Healthcare workers, including some of C & A Scientific's customers, are actively working on getting less privileged people vaccinated. When the entire world, or a substantial percentage of it, can get vaccinated, we are more likely to end diseases. Since 2000, the measles vaccine has saved over 21 million lives around the world. Because of this, the measles virus was eliminated due to global vaccine outreach.
Vaccines do more than keep people from getting sick. They also play an essential role in achieving Sustainable Development Goals. The Sustainable Development Goals are goals set by the United Nations (UN) to help our planet and its people thrive. In creating a healthy public, vaccines also help achieve goals like solving global hunger and improving good health and well-being.  
C & A Scientific is working to improve the health and minds of people worldwide. That is why it is C & A's goal to create products that will contribute to global safety.
What Are Some Challenges We Still Face with Vaccines?   
While vaccines have been able to reduce and eliminate illness around the world, there are some hurdles we must overcome to combat disease. First, there are still many issues reaching everyone who needs a vaccine. People located in third-world countries are not receiving the same care. Organizations like the Red Cross are working to provide for those who are less fortunate.  
Another challenge that is found in more well-developed countries is the fear of needles. According to PharmaJet, 23 percent of adult Americans would skip being vaccinated because they do not like needles. New vaccination administration technology, like needle-free injectors and nasal sprays, helps increase immunization for those who fear needles.    
To increase the number of people who receive vaccinations, healthcare professionals have been developing alternatives to injections. Nasal sprays have been utilized extensively for giving children flu immunizations, as well as other routine vaccines. Needle-free injectors come in a few different forms.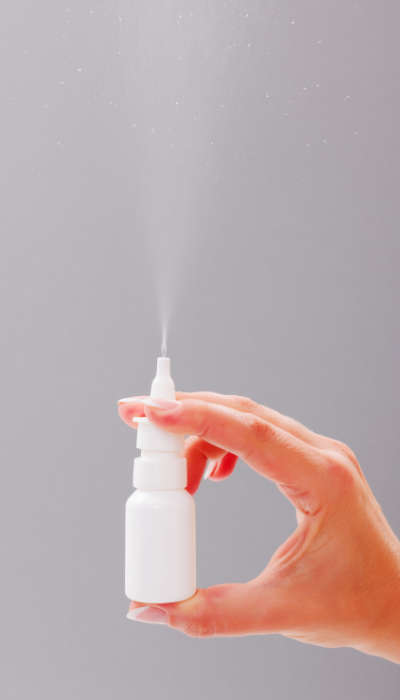 One needle-free injector comes in a patch form. This patch is placed over the usual injection site. It then releases chemicals designed to augment the immune response to the injected vaccine. Another option, which not exactly needle-free, uses a needle that is as thin as a single strand of hair. These needles, called Fluzone Intradermal, are being used to deliver the flu vaccination. These needles are so small that they are practically painless.  
How are vaccines impacting COVID-19?  
The COVID-19 vaccination was made available to a select group of people in December 2020. As this year progresses, more and more people will have the option of being vaccinated. The COVID-19 vaccine is designed to increase the immunity of the majority of the US population. In theory, this should create the "herd immunity" phenomenon.   
Although it is possible to achieve the threshold required for herd immunity, 50-80% of the population, the vaccine does not cure COVID-19. Vaccines help to increase the immunity of a patient. Even after receiving the vaccination, a patient can still contract and spread the virus; however, there has been no evidence of vaccinated patients having a severe or deadly case of the virus after being vaccinated.   
It is still crucial for everyone to continue using personal protection equipment. To keep the virus from spreading, social distancing and mask-wearing, along with other increased hygiene measures, are necessary.   
Historically, vaccines help control viruses and diseases, but it takes millennia to eradicate a virus.
C & A Scientific is a dedicated leader in improving the health and minds of people worldwide. We supply over 700 award-winning medical and STEM-inspired products to distributors and retailers looking for sensational customer service. Learn more about us and our story, here.